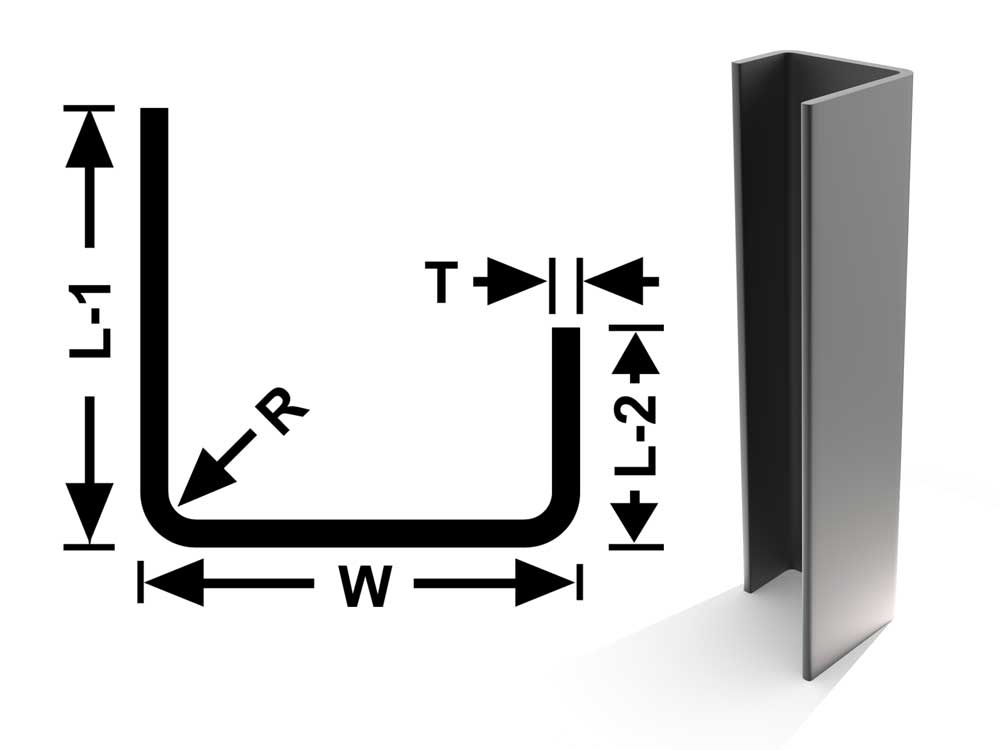 J Channels, named for their basic shape, are manufactured using our standard tooling library or to client specifications. The term "J Channel" means the channel is open, with one side of shorter length. J Channels and U Channels often require extra inline fabrication during the roll forming process, all of which Roller Die can handle with state-of-the-art machinery.
Our roll form machines provide a smooth, attractive finish, and can hold extremely tight tolerances and provide sharp contours. As always, free tooling is likely available with our standard tooling library, and our expert engineers can easily manage any J Channel dimensions not listed in our standard tooling lists.
Roll Forming Standard Tooling Library for Aluminized Steel
Almost any material that can tolerate bending to a desired radius can be roll formed. The more ductile the material is, the better it will roll form. The roll forming process can handle ferrous, nonferrous, hot rolled, cold rolled, polished, plated, or pre-painted metals producing excellent results.