Did you know that Roller Die has a location in Mexico? In recent years, many companies have been considering moving their manufacturing operations from other overseas locations to Mexico. There are several advantages to this move, including favorable labor costs, proximity to the US market, and favorable trade policies. In this article, we will explore these advantages in more detail.
Proximity to the US Market
An advantage of manufacturing in Mexico is its proximity to the US market. Mexico is located right next to the United States, making it an ideal location for companies looking to sell their products in the US market. By manufacturing in Mexico, companies can reduce shipping times and costs, allowing them to get their products to market faster and more efficiently.
Similarly, many companies already assemble in Mexico before shipping to the US or other Latin and South American markets. Having parts supplied near where assembly is occurring can save significantly on transportation costs. Our plant is located in Queretaro, the heart of Mexico's industrial area.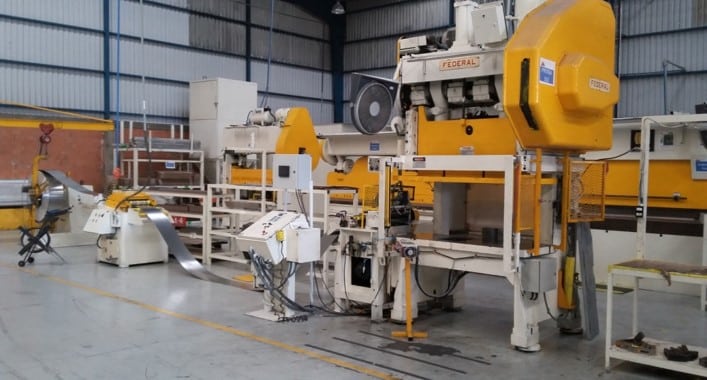 Favorable Trade Policies
Mexico has several trade agreements in place that make it an attractive location for manufacturers. This means that companies manufacturing in Mexico can import and export goods to and from the US and take advantage of these trade agreements. Additionally, Mexico has several other free trade agreements with countries around the world, making it a prime location for global manufacturing.
Lower Shipping Costs
In addition to its proximity to the US market, Mexico also has lower shipping costs than sourcing parts from Asia. This is because Mexico is located closer to the US, and shipping can be done both by land as well as by sea. As a result, companies can save money on shipping costs by manufacturing in Mexico.
Access to Skilled Labor
Mexico has a large and growing manufacturing sector, which means there is a significant pool of skilled labor available. Additionally, many workers in Mexico have experience working in the automotive and aerospace industries, making it an ideal location for companies in these sectors. This means that companies can take advantage of skilled workers at a lower cost than in the United States, making it an attractive option for companies looking to cut costs.
Reduced Risk
Moving manufacturing operations to Mexico can also reduce risk for companies. In recent years, global tensions have increased, which has led to trade disputes and tariffs. By manufacturing in Mexico, companies can reduce their exposure to these risks and ensure that their products can be imported into the US without issue.
If you're considering moving your manufacturing to Mexico, reach out to a member of our sales team today. We can help you in both English and Spanish and are proud to share how Roller Die + Forming's 40,000 square foot Queretaro operation is equipped to perform a wide variety of roll forming, press breaking, bending, welding, buffing, and polishing operations to create your parts.