FOR IMMEDIATE RELEASE
Rapidly growing custom metal forming company Roller Die celebrates retirement and Kentucky Colonel award for key member of senior staff Ron Martin.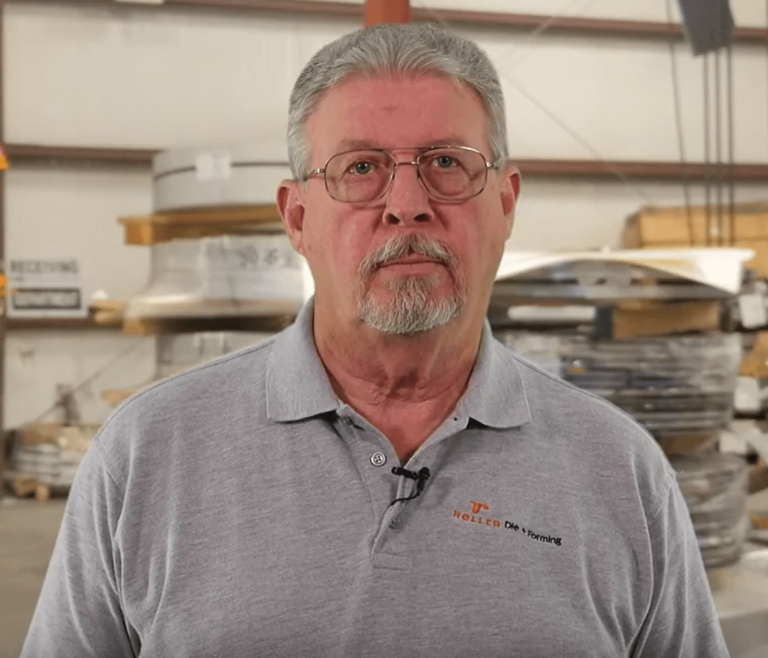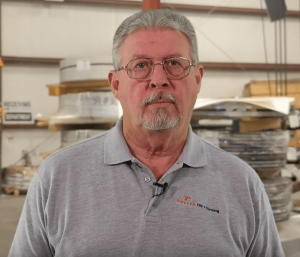 The announcement of Ron Martin's retirement in December was met by the senior team with a heart-felt outpouring of appreciation for all his support, mentoring, and dedication. For the last ten years, Ron has been a critical member of the Roller Die leadership team, handling operations in Mexico, leading the sales and marketing division, and providing mentoring and coaching for both Roller Die's CEO and COO.
Ron started his career in the Army infantry and left as a Captain to pursue a career in aviation. Living around the southeast, Ron finally made his home in Jacksonville, Florida where he joined to senior staff of Pyramid Mouldings. In 1999, an investment group was looking to purchase Pyramid Mouldings. Ron and the current senior team joined the investors in purchasing the company with Ron becoming President and CEO of the venture.
In 2014, Kentucky-based Roller Die + Forming purchased Pyramid Mouldings and it became a part of the Roller Die family. Ron stayed on to help with the acquisition, to provide advice, and to do a wide range of special projects for CEO Ray Hammons. His advice has helped focus the sales team, streamline operations in Mexico, encourage internal promotion, and is a big part of creating the positive, family culture Roller Die enjoys today.
To celebrate his retirement, Roller Die arranged for Ron to be awarded a Kentucky Colonel. This is awarded by the Kentucky Governor and is awarded to individuals who make significant business, military, or charitable contributions to the people of Kentucky. Colonels are individuals who have demonstrated "strength of character, leadership and dedication to the welfare of others," according to the Honorable Order of Kentucky Colonels.
Thankfully, Ron won't be gone completely but plans to remain on the board of Roller Die and continue to provide advice and support for our senior team. While he may be a little less active in manufacturing, he has plans to become more active in other Jacksonville non-profits that address important issues from homelessness to helping entrepreneurs. Certainly, any businessperson who gets advice from Ron will get a wealth of experience and knowledge, a lot of insight into process improvement and effective management, and a mentor with a good sense of humor.
For more information, contact:
Caroline Chambers
cchambers@rollerdie.com
(803)553-8363
www.rollerdie.com
1172 Industrial Blvd.
Louisville, KY 40219
Roller Die + Forming is headquartered in Louisville, Kentucky and has facilities across the U.S. and in Mexico. We handle custom metal roll forming for many industries including automotive, solar, distribution, appliance, and more. Roller Die offers customers access to our in-house tool room and library of standard tooling along with excellent an knowledgeable customer support.